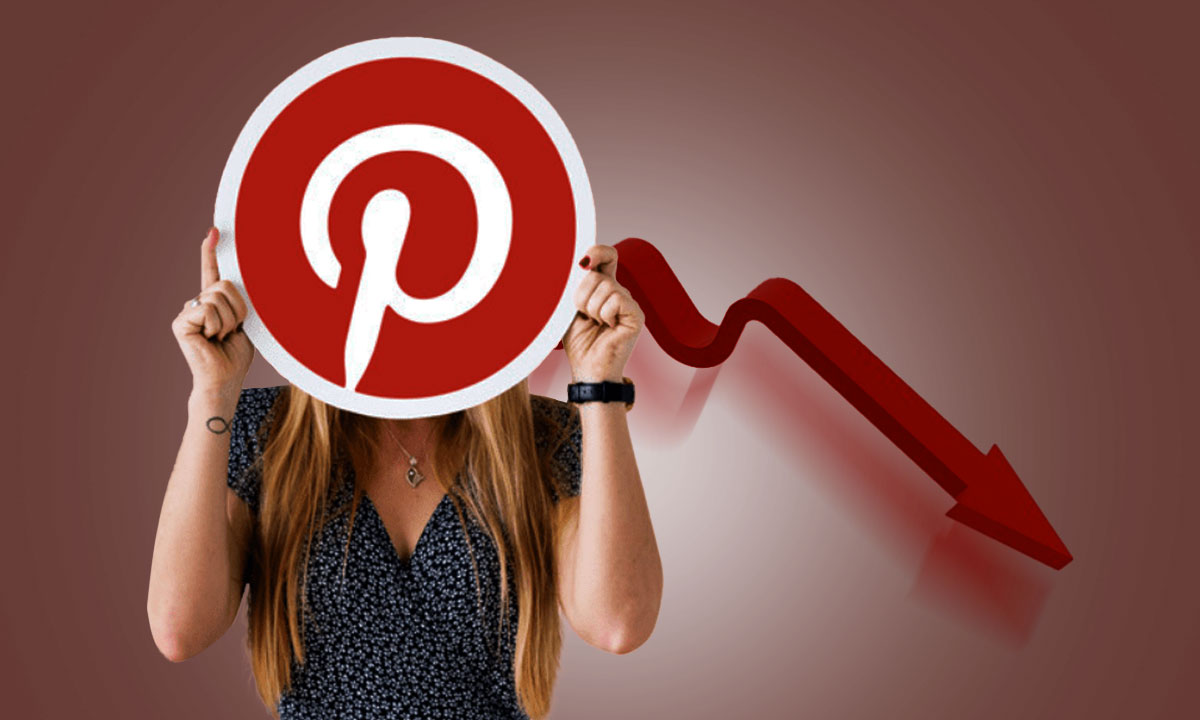 With over 433 million people using Pinterest every month, businesses of every size and type must leverage the power and potential of Pinterest to promote their brand globally. The platform offers incredible opportunities from reaching new customers to increasing website traffic, gaining a competitive edge, and other ways to grow your brand.
Over the last few years, Pinterest has become one of the fastest-growing and most popular social media platforms to market your business to a global audience. Whether you are an entrepreneur, blogger, or run a large corporation, Pinterest is a game-changer for all. But what is Pinterest?
Well, Pinterest is a unique social media platform that allows users to share images, animated GIFs, and videos on their own or others' boards. The channel allows you to reach an active community that engages with your content and adds value. 
However, just like other social media channels, growing the follower count on Pinterest is an uphill struggle. In this blog, we have mentioned a few tips to help you grow your audience on Pinterest.
Tips To Increase Pinterest Followers 
Post Fresh and Unique Content 
You will be surprised to know that 83% of shoppers buy a product after seeing it on Pinterest. Yes, that's true!
This means posting relevant and unique content is something that can help you get noticed by your customers and stand above the other players in the market. 
From appealing photos to recipes, quotes, and thoughts, you can post anything on Pinterest. However, it must be creative and engaging. 
Some tips to consider when posting content include 
Post the content when your customers are most active on Pinterest 

Post appealing images, infographics, and graphics that deliver your brand's message 

Repin content that aligns well with your own brand

The more frequently you post, the better your chances of getting discovered

Use trends tools to find the type of content your target customers are looking for

Create new original Pins at least once a week
So wear your creative hat, think out of the box, and come up with fresh content ideas to draw the interest of your potential customers.
Also Read: Top 5 Ways To Grow Twitter Followers.
Share Beautiful & Appealing Visuals
As per 93% of customers, visual appearance is one of the main factors responsible for a buying decision. Since Pinterest is a visual platform, it is important for businesses to upload eye-catching, appealing, and actionable images that draw the customers' attention. 
Some points to consider are
Use high-quality and high-resolution images

Use lifestyles than plain product shots to garner attention

Avoid low-quality or busy images

Prefer using vertical-oriented images rather than horizontal ones

Show multiple products in a single pin
This is a no-brainer. Make sure to optimize your Pinterest profile, including username and bio so that they are easy to search and discover. Add keywords as per your niche to boost your brand visibility. 
For instance, if you run a vegan restaurant, you can add keywords like "vegan dishes" or "vegan recipes". Doing so will make your business noticed by the customers who will be searching for the term "vegan". Apart from that, include the right keywords and hashtags in your description so that your business appears in relevant searches.
Being active is a key to success. It is important for businesses to be active and engaged on Pinterest to increase their customer reach and boost followers.
Some points to consider are
Pin on a regular basis

Follow and engage with other boards

Schedule your Pinterest pins 
Moreover, whenever you find any content engaging and compelling, make sure to repin it to one of your boards, follow the user, or write a comment. Doing so will help you improve your brand awareness on Pinterest.
Rich Pins use metadata from your website to make your Pin more informative. There are mainly three types of Rich Pins that you can add to your account. This includes
Product

: This Rich Pin use information related to inventory and product from your website. 

Recipe

: This Rich Pin extracts a recipe name, ingredients used, and other cooking information from recipe-related blog posts.

Article

: This Rich Pin uses a blog title, meta description, and author details. 
You can use Rich Pins for free to boost brand awareness and Pinterest growth. 
Also Read: How To Boost Followers On Facebook?
Let's Wrap Up
Apart from the above, consider scheduling your pins, repinning older content, and promoting your pins to grow followers on Pinterest. Also, avoid buying Pinterest followers. Doing so can result in negative consequences down the road. This includes less engagement, low performance, and above all, Pinterest can penalize your account.
If you also want to grow your business on social media platforms, team up with Reputation Savvy. The company provides the best digital marketing solutions to increase the brand awareness of your business. Contact us now!