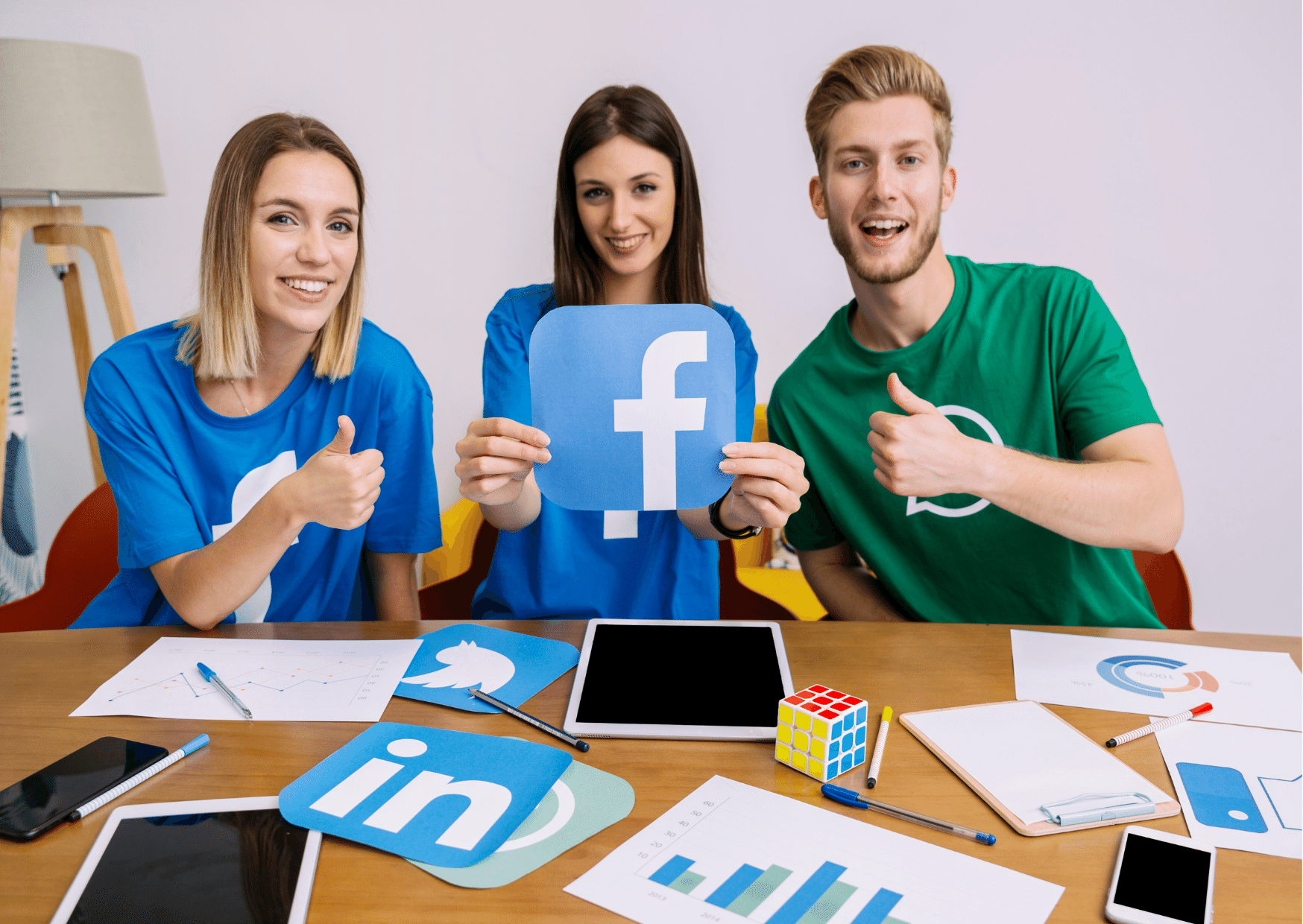 You will be surprised to know that currently, Facebook has 2.895 billion monthly active users. Yes, you read that right! It is one of the largest social media platforms popular among individuals and businesses for all good reasons.
From promoting your business to reaching a wider audience, Facebook offers unlimited opportunities to boost the growth of your business, be it small or large.
Users can share anything from high-quality content to images, and videos to market their business in the best way possible. Whether you run a fashion store or own a small cafe, Facebook offers users the flexibility to promote their business from any niche.
However, it is not as easy as walking in the park. Making your business a huge success on Facebook requires adequate time, patience, effort, and the right marketing strategies. Plus, you must have the right number of followers to boost brand awareness and customer engagement.
Having a low number of Facebook followers is not going to benefit your business down the road. Do you have fewer followers on your Facebook page? Looking for ways to boost Facebook growth? If yes, we have got the perfect solution for you.
Keep reading the blog to learn some of the best tips to boost followers on your Facebook page.
Tips To Boost Facebook Followers 
Facebook Ads Are A Must-Have
It may come as a surprise to many users but Facebook Ads reach 34.1% of the world population over the age of 13. Attracting the right audience on Facebook requires much more than uploading a post or video. One must know the key points to drive traffic.

Facebook Ads allow businesses to reach the target customers based on their interests, personality, and tastes. Every small or large business must run Facebook ads to connect to a wider audience and boost followers. 
For instance, you can run "Engagement" ads to improve the presence of your business on Facebook. In case users found your ad content interesting and engaging, they will probably follow your Facebook page and ask their nears and dears to do the same.
The saying," Content is the king" holds great significance in the digital world. It is important for businesses to share quality content on Facebook including images and videos to boost customer engagement.

For instance, if you run a food business, you can market your brand by sharing some recipes or benefits of any ingredients to connect with consumers.
Make sure to post a vast variety of content, including videos and images to garner more likes, comments, shares, and other forms of engagement. Apart from the content quality, focus on the frequency of Facebook posts also.
The more frequently you post, the better visible you are to your target customers. There should be a proper schedule to post content on your social media platforms.
There is no point in posting engaging and high-quality content if there is no one to see it. In other words, it won't increase your Facebook followers if you post content when your audience is not available online. Yes, there is an ideal time when your audience is most active on Facebook. 
Posting frequently is a must-have but posting at the right time can help you boost your business presence and grow Facebook followers. As per HubSpot, the ideal time to post on Facebook is anywhere between 6 and 9 p.m., 3 and 6 p.m., and 9 and 12 p.m.
Posting content out of that window may not be beneficial for your business.
Giveaways are one of the cost-effective ways to build brand awareness and boost your Facebook followers. To make sure giveaways work for your business effectively, set rules to seek customers' attention and participation.
For instance, in your giveaway post, you can ask potential participants to tag a friend and make a post of their own to boost the odds of winning.
This will surely boost customer engagement and followers.
Customer Interaction Is A Key
One of the most essential tips to boost Facebook growth is to interact with your potential customers regularly. Make sure to answer all their queries or appreciate their positive feedback by replying to their comment.
Customer interaction can improve user engagement and build brand credibility. 
Additional Tips To Improve Facebook Growth 
Promote your Facebook account on other social media platforms

Team up with famous social media influencers

Collaborate with another brand

Join Facebook groups

Use relevant hashtags

Authenticate your page

Use automation tools

Add your account link to your website
Also Read: Top 5 Tips To Boost Instagram Followers
In The End…
Hopefully, now you must have gotten a better idea of how to increase your followers on Facebook. From better online visibility to higher customer reach, the big giant, Facebook can help you achieve your business goals in the best way possible.
If you also want to make your brand a huge success, team up with Reputation Savvy. The company offers the best digital marketing services like SMM, PPC, Conversion Rate Optimization, and email marketing to help businesses grow. Don't think too much, get in touch with us today.