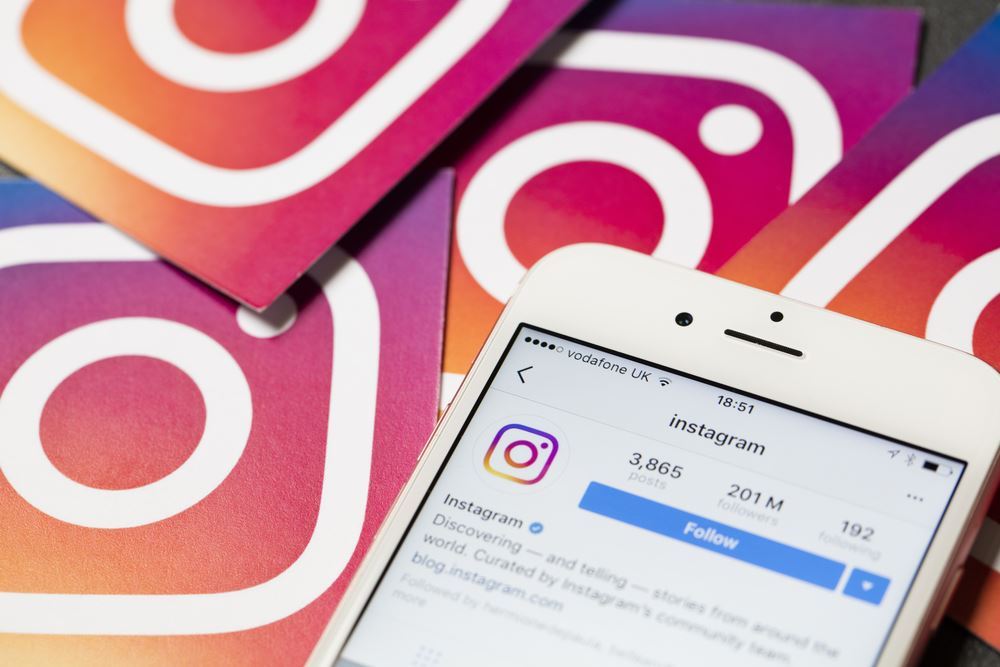 Whether you run a small cafe or a big beauty brand, it is important for business owners to market their business to attract a target audience and boost sales. SEO, content writing, and local advertising are some of the tried and tested ways to promote your business.
However, nothing works better than promoting your business on social media platforms like Instagram, Facebook, and Twitter to name a few. From building brand awareness to connecting to potential customers, social media offers a whole host of benefits.
Instagram is one of the most well-known and commonly used social media channels. Over the last few years, it has gained immense popularity among people from all walks of life—teens, adults, and seniors for all good reasons.
In fact, you will be surprised to know that it is expected to have 2.5 billion active users on Instagram by 2023. That's a huge figure, right? There is a lot more to it.
Keep reading the blog to get a better understanding of Instagram.
An Overview Of Instagram 
Founded in 2010, Instagram needs no introduction. In no time, this prominent social media platform has become one of the best sources of earning. Not only that, whether you are an individual or run a business, Instagram offers infinite opportunities to grow and excel in any field. 
From creating stories to uploading eye-catching images, and making reels, there are a plethora of things you can do on Instagram. The platform offers a lot of benefits, including 
Build a strong online presence

Boost brand awareness

Improve online reputation

Reach a wider audience 

Cost-effective marketing platform 
However, it is easier said than done. Instagram is not all about posting an image, writing a caption, and calling it a day. There is no way your business can grow on Instagram if you don't have adequate organic followers. 
No worries! In this article, we have mentioned some of the effective ways to grow your Instagram followers and build a strong online presence.
How To Increase Instagram Followers 
There is no shortcut to success. And this holds true in the case of Instagram growth also. However, there are some tips that can help you reach a wider audience and win over new followers—organic users, not inactive fake accounts.
Optimization Is A Key
This is a no-brainer. It is very important to optimize your Instagram account to drive traffic. Make sure to update your account with a proper bio, profile image, image caption, and username.  The Instagram bio tells the potential audience about you, your business, and your products. 
While optimizing your account consider the following points.
Bio link is the main spot to direct followers to your website or some other important page.

The username should be simple, easy, and search-friendly. Even better keep your brand name as your username.

Avoid adding numbers or special characters to your username.

Add a call to action if possible.

Include the branded hashtag in your bio to seek attention.
Right Time Matters
The timing of your Instagram posts matters a lot. Posting content at random, haphazard duration is a total waste of time and effort. There is an ideal time to post on Instagram to connect with the highest number of followers.
Instagram Insights can help you figure out the ideal time when your target audience is online. All you have to do is
Click on the "Insights" button from your Instagram business profile.

Scroll down to the "Your Audience" option.

Click the "See All" option.

Now scroll down to find your audience's most active times.
Apart from that, the type of content you are posting also plays a key role in deciding the ideal time. For instance, if you run a coffee store, it is ideal to post content around 2 p.m. when people want to beat their afternoon slump with a cup of coffee.  
Be Consistent
It is very important to post consistently on your Instagram account. This is because no one will follow you for what you posted a week or month ago but for what you'll post in the future. Your audience wants to know what they will get if they follow your account. 
Whether a reel or story, it is recommended to post at least once a day.  Brands that post regularly often have more followers than the ones that post less. 
However, in an urge to post daily, people often overlook quality. Never ever compromise content quality over quantity. Posting high-quality content daily contributes to higher engagement rates. 
Say No To Fake Accounts
It might be tempting to purchase fake followers to boost business growth. However, doing so can result in negative consequences down the road and you may lose some legitimate followers. 
Some of the negative effects of fake Instagram followers are
Low Credibility

No engagement 

Inappropriate bot comments and posts

No financial benefit 

Risk of reputation loss
Use Right Hashtags
Using relevant hashtags plays a vital role in attracting more Instagram followers. They work in favor of your business because whenever a person searches for a particular hashtag, high chance your content gets discoverable in case you have used a similar hashtag in your post. 
In other words, hashtagging your content makes it easy for people to find you. For instance, if you run a food business, you can use hashtags like #Instafood, #Foodie, #Yummy, and #Delicious.
Using relevant hashtags can help you
categorize posts;
boost engagement;
target the audience; and 
improve the brand image.
There are many free tools like AutoHash that can help you find the right hashtags for your Instagram posts. 
Additional Tips To Increase Instagram Followers 
Schedule Instagram posts

Promote your Instagram account on other social media platforms 

Post different types of content

Write engaging captions

Interact with your audience

Team up with other brands
Let's Wrap Up
Hopefully, following the above tips can help you get more real, organic followers on Instagram. The more Instagram followers you have, the more opportunities you can avail of. 
Want to boost the growth of your business? Get in touch with Reputation Savvy. From digital marketing services to reputation repair, and bad link removal, the company offers budget-friendly services to make your brand stand out from the crowd. Contact the team of experts today and experience the difference.