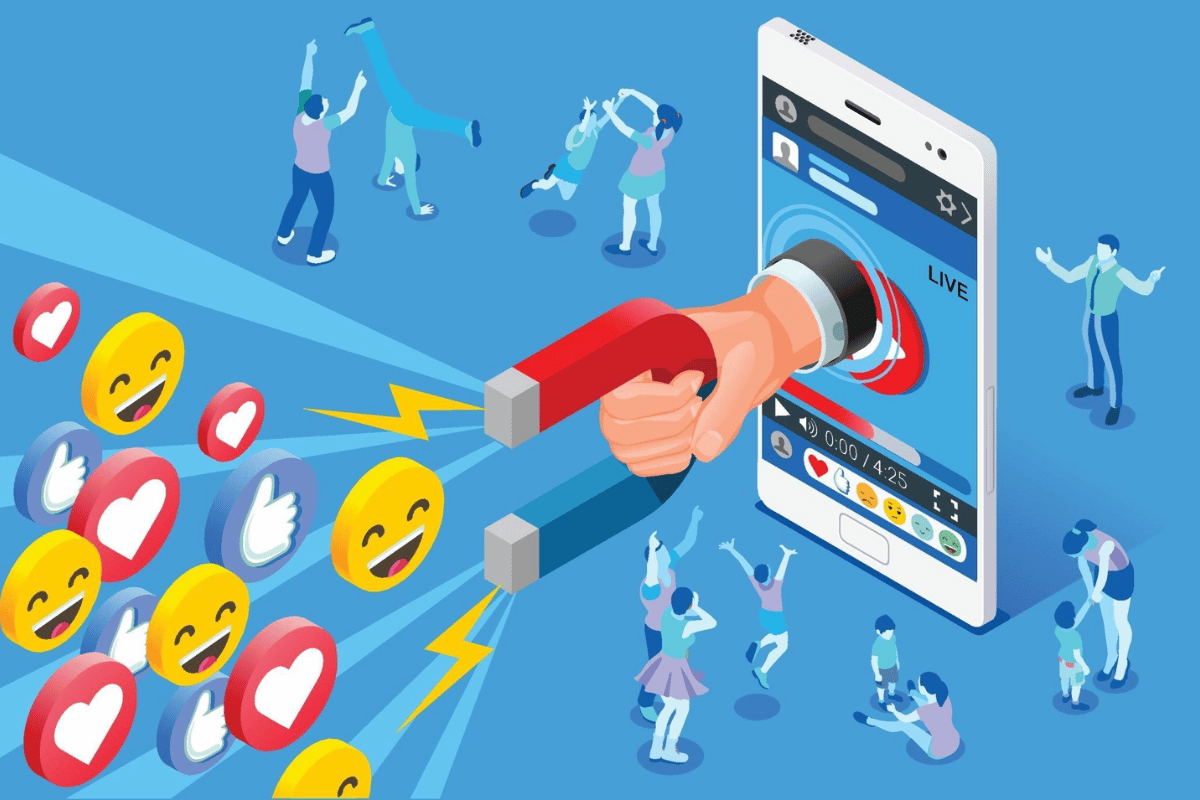 With an ever-rise in cutthroat competition, it has become more challenging for online businesses to get attention on the Internet. This is especially true for startups, small businesses, and mid-level enterprises that aim to stand above the competition. It has become more important than ever for brands to implement new marketing strategies that can deliver desired results like increased traffic, better ROI, and improved SEO rankings to name a few. 
The desire to grow the business in the competitive world has compelled brands to opt for new and one of the most popular marketing approaches named influencer marketing. Influencer marketing allows brands to use the power and potential of social media influencers. In no time, it has become one of the leading and most powerful marketing tactics among businesses that want to experience the sweet taste of success in the best way possible.
But what actually is influencer marketing? In this all-inclusive blog, we have mentioned an overview, types, and benefits of influencer marketing. So, without further delay, let's begin.
An Overview Of Influencer Marketing
You will be surprised to know that 1 in 4 marketers presently harness the power of influencer marketing. Yes, you read that right. 
In influencer marketing, brands collaborate with vloggers and social media influencers to advertise their brand, products, and services to a wide audience. In other words, influencers bridge the gap between businesses and potential audiences. As compared to other marketing approaches, influencer marketing is more compelling and influential as influencers already have a strong audience base.
So, if you want to target a global audience, collaborating with influencers can help you achieve your business goals in the best way possible.
Types of Influencers
Depending on the brand requirements and audience size, there are mainly three types of Influencers you can choose from. 
Nano influencers are the ones having the least number of followers may be less than 1000 but have higher user engagement. Such influencers work within a super niche domain and have a loyal audience base who rely on their recommendations and suggestions. 
Generally, nano influencers collaborate with brands for little to no money. Instead, they get free products in exchange to advertise the product on their social media accounts.
Most businesses work with micro-influencers who have anywhere between 1,000 to 100,000 followers to promote their brand. Their content generally moves around a particular topic or industry, making them experienced in their respective field.
Macro influencers are the ones who get recognition after traditional stars and mega-influencers. They have a strong online image and have a huge following of anywhere between 100,000 to 1 million. Furthermore, they have a wider audience and cover a range of subjects.
Benefits Of Influencer Marketing
Some of the major benefits of influencer marketing are listed below.
The main goal of every business is to get its brand noticed among the pool of competitors. As influencers create quality content to promote your products, eventually raising your brand visibility and awareness among their audience. This is especially beneficial for new and growing e-commerce brands that don't have engaged customers. 
For instance, Athletic Greens, an online healthcare store collaborates with TikTok influencers to boost their brand among fitness enthusiasts and health-conscious people. 
Improve Social Media Following
For a quite long time, businesses prefer social selling. In fact, you will be surprised to know that 30% of e-commerce brands sell their products directly via social media platforms. However, it is easier said than done.
To boost sales through social media platforms, you must have a good following which is very much achievable with influencer marketing.
When influencers talk about your products and brand, their followers are likely to follow you too, thereby improving your social media following.
Build Trust & Credibility
Influencers talk good things about your brand and products. This slowly helps you build trust and credibility among your target audience, thereby improving your brand image and reputation.
Get Feedback About Your Product
Many brands use influencers to get feedback and review about their new products, collection, or service. As many influencers have high user engagement, they will have good details about what your target customers are looking for in a product. 
Furthermore, by using the products themselves, influencers also share their feedback and review your brand. 
Closing Words
From connecting to a wider audience to improving brand visibility, and boosting social media following, influencer marketing offers a lot more benefits. If you want to grow your business, make sure to collaborate with reliable and trustable influencers who can help you grow your business.