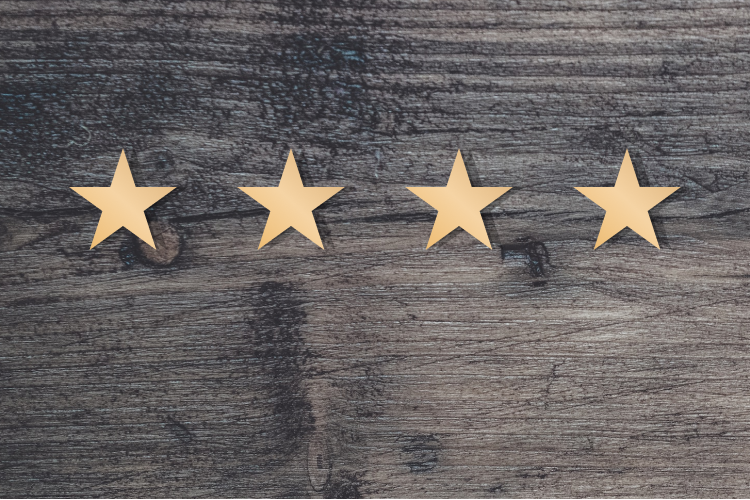 Reviews- a game changer for all businesses. Whether positive or negative, reviews and feedback can either make or mar your business. Why? 
95% of customers read reviews online before making buying decisions.
61% would make at least one referral to businesses they love and trust.
A whopping 95% would shout at the rooftop about a negative experience. 
This is just how important reviews are for any product or service. After all, a happy customer will be happily ready to shout your praise to others which makes for a repeat customer and an advocate. While an unsatisfied one will discourage others from doing business with you. 
Hence, good reviews mean higher deals and revenues.
Bad reviews mean lower deals and draining business if action isn't taken fast to correct it. 
Reviews are great and can skyrocket your business in no time. But how can one generate online reviews? If this is a question at the top of your mind, keep reading for the full scoop. 
Know where to Put Down Reviews
What's the point of garnering all those reviews if there is no place to showcase them online for customers to see? There are different review sites where customers give ratings and reviews about products or services for other potential customers. These sites increase your business visibility and the wider the word spreads, the more people discover your brand. That is why you want these reviews to be as positive as possible. However, as much as positive reviews are important, you want them to be displayed in the right place where they can be discovered by the right audience. These review sites include B2B and B2C platforms which are YELP, Google My Business, Better Business Bureau (BBB), Amazon customer reviews, Facebook ratings and reviews, Angie's List, Capterra, and many more. Therefore, do your business some good by registering on these platforms in order to be discovered by potential customers and also make it easy for customers to leave reviews. 
Provide a Great Customer Experience
This is absolutely one of the most important things to do in order to garner positive reviews. The importance of a great customer experience cannot be overemphasized. The paradigm has shifted and businesses need to be more customer-centric in order to deliver outstanding customer experience. This is what brings about retaining customers and winning new ones. Although providing a great customer experience isn't always easy, it's possible when you are set to put work into it. It is important to note that customers wouldn't always be happy with your services, but you can still generate good reviews when issues are quickly resolved. 
Be Social
If you are yet to be on social media, then you are missing out on billions of active users who are likely potential customers. Customers will not guarantee that your business is genuine and will likely move to competitors who have a solid online presence. Many want to see real people talking about your products or services and they want to decide whether it's worth their penny and efforts. Social media is an awesome platform that provides genuine information. It's more visual and most people are highly visual. Social media allows you to post long, detailed reviews with good-quality images which can boost the audience's trust and generate more leads. Facebook, Instagram, Twitter, Tik Tok, and Snapchat are amazing platforms you can start with. 
Make Writing Reviews Easy
It can be tricky to get customers to write reviews. The thing is, happy customers will hardly drop a review but unhappy ones wouldn't hesitate to proclaim their negative experiences everywhere. To make writing reviews easy for customers, don't only pop up on their emails asking them to complete a survey or drop feedback. You can just simply encourage a customer to write reviews after expressing satisfaction with your products or services. Remember, the goal is not to just get reviews but positive ones. You can also create a review channel for each product or service. Anyone placing orders on laptops or phones should be able to drop reviews easily with a follow-up email. Another simple yet effective strategy is to reach out to customers on social media and ask them to drop a review. You will be surprised they will be more than willing to express their satisfaction through reviews. 
Let your Staff in on the Importance of Reviews
You want your staff to be on the same page as you. Hence, the need for training of employees not only on how to deliver a great customer experience but also on how to resolve issues and complaints. Empower the staff with the resources, tools, and knowledge to do what's best for customers and avoid negative experiences. They need to be trained on how to provide quick solutions for customers and respond to their needs diligently. Moreover, let them know the importance of reviews and train them on how to ask for reviews after a job well done.
Acknowledge all Reviews
Here's where it gets challenging and one that requires diligence. Whether positive or negative, all reviews need to be responded to so that anyone reading these reviews will know you really care about your customers and what they think about your business. It's amazing how many businesses ignore reviews, even positive ones. A simple thank you, a repost or a retweet will go a long way to tell your customers you appreciate the time and effort it takes to write those reviews. This will further reinforce positive experiences and build good relationships with clients. 
Understand How to Correct Negative Reviews
As a business, you won't always please everyone and there will be customers who will have something negative to say about your products or services. What do you do? Respond with empathy and compassion and look for ways to solve the issues. Negative reviews may not necessarily be your fault, but it's your responsibility to address them. As much as it is tempting to be upset about a customer leaving a negative review, see it as an opportunity to make changes or improvements to your products or services. Therefore, apologize, don't get defensive, and try resolving the issues as fast as possible. The customer might be upset, but they can still turn into a loyal customer when they see how well and fast you respond to issues.