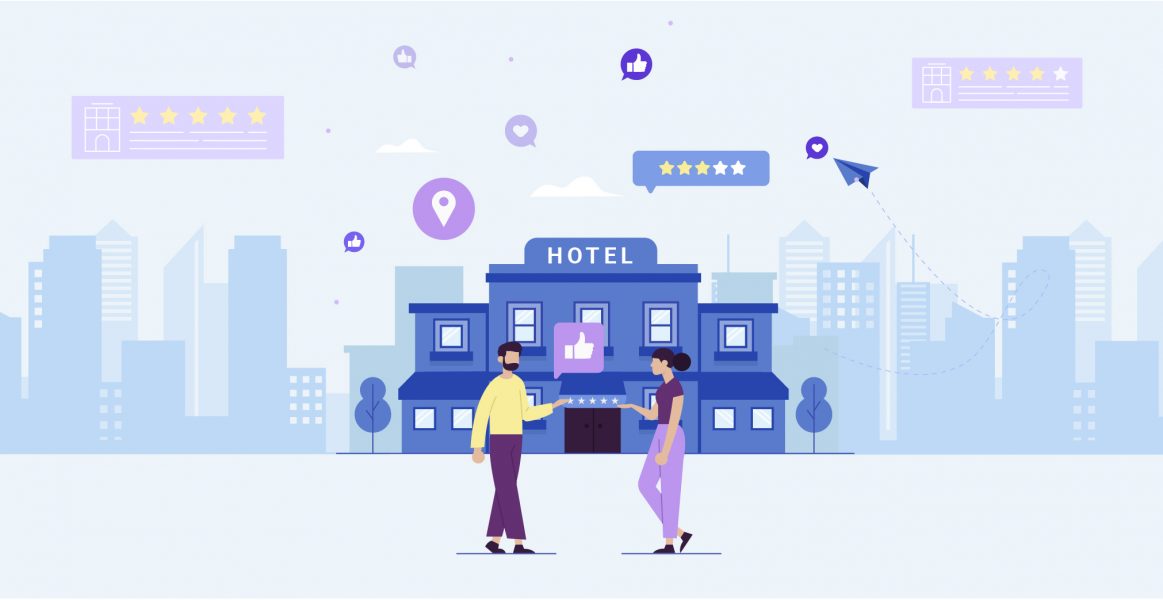 The way a business is perceived online is vital. Whether it is maintaining a low or high profile, its reputation is one of its driving forces. In our current society, making sure that your organization's reputation doesn't fall below average is particularly important. With billions of people using the internet today, your online reputation should be something to hold dear, that is, your number one priority. Interestingly, most of your potential clients read about your hotel online before they visit in person. Therefore,  the internet can be an effective tool to influence and secure the essence of your hotel in the highly competitive hospitality landscape. Why then is it beneficial to practice profound hotel reputation management: 
Positive feedback:
From the mouth of just one customer, your hotel can either experience an increase or decrease in sales. Putting in mind that every customer counts should be of top priority. Managers should be aware that not every customer drops a positive review based on their experiences. However, a quality-driven hotel will experience more positive feedback than negative. Therefore, the hospitality industry is quite competitive; therefore, practicing high-quality service will bring about a potential increase in sales and good feedback. Negative comments surprisingly find their way to the top of your hotel's reputation. Omitting or not paying attention to negative feedback can outrightly damage the business you've built for years. If negative feedback occurs, fix it.
Reliability:
Just like there are clothing brands that we trust to never go wrong with quality and design, so can your hotel be. Engaging in good hotel reputation management can bring your hotel to a point where it can be boldly trusted. Your hotel isn't only checked out online by locales. In one way or another, your hotel being represented online indicates that it is global. Therefore, as a manager, you want to inform your potential customers that your hotel can be trusted. Qualities such as top-notch customer services, safety, security, easy accessibility, and hygiene should be available and highlighted online. The point is they contribute greatly to the reputation of your hotel. 
Increase recommendations:
A customer's testimony of quality hospitality can bring in more potential customers than any advertisement. This is how we have come to know about some businesses and brands. Do not joke with your customers because there is power in the words that they share about your hotel. Let's do a little calculation on how customers' recommendations can improve the popularity of your hotel. If you lodge in 10 guests for a night and they all had a quality experience, 7 out of these guests will share about their experience. Assuming these 7 shares to 5 people each, 2 to 3 of these 5 people will visit your hotel. And in some cases, all 5 people could patronize. Who doesn't want to receive the best of hotel service? A feeling of home away from home? Absolutely, No one! 
More Sales:
It is a given that the more the customers, the more the sales leading to an increase in profit. Profit is one of the motivations behind establishing businesses around the world. A business without profit, cannot run for a long time. A fundamental of having professional hotel reputation management carried out regularly, is aiming for profit in the hotel. Do you want to see bookings increase in your hotel? Manage your hotel professionally both in the physical and on the web. 
Additionally, security is of utmost concern to people. They do not just want to lodge in a hotel but they want to feel safe too. A hotel with no safety or security measures will lose customers faster than any other reason. And don't forget, making sure that your hotel possesses a good online is a key to running a successful hotel business.