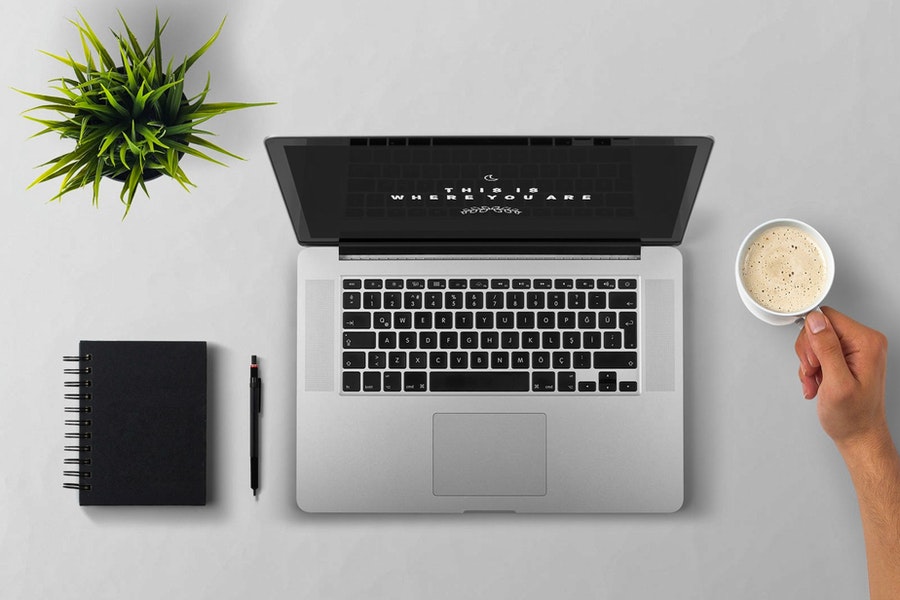 A few minutes run of your name or brand on google and you discover irrelevant pages that don't speak of your brand. A dissatisfied negative customer reviews trashing your service on google. Oops! A tweet that questions your customer service. In this digitalized age, the internet is giving voice to consumers. a powerful one at that. Therefore, See online reputation as a two- way thing, while positive ones can drive your business to success, a negative one can drown that business you have build for years.
Well, it's amazing how business gets so wrapped up in the day to day activities and ignore what people are saying about their brand. With the COVID 19 and stay at home order, the normal routine has been altered, blessing most with free time. Hence, its time to take proactive steps, get yourself a good name online and this checklist are here to help you.
Create a brand guideline
What does your brand say? How does it speak? The key is to define how you want people- suppliers, consumers, partners, employees to perceive your brand. This is what a brand guideline does. It reinforces your company's visions, what is stands for, the goals, history, key values and how it works. The aim is to consistently drive the same message to a wide audience across different channels such as your website, your social media platforms, press releases, and marketing.
Here is what to do:
Pick a recognizable company logo that will serve as the brand identity.
Include a color palette that will be used at all time
Choose your Image styling that makes up your brand
Define your brand voice
Decide the focus topics that will engage with the target audience
Set protocol for post-publication.
Access your online presence
Your consumers are likely on those social platforms you are yet to use and your competitors are already leveraging their website and social channel to position themselves in the eyes of your audience. What are you waiting for? Having an online presence is the first step to online reputation management. This means, when someone googles your name or business, you have to own the results. A good one!
Here is what to do:
Check the google search console, and ensure your website is indexed.
Have social media channels, and actively control and maintain them.
If you don' have one already, get yourself a website which is your online presence or update an existing one
Link your social profile to your site
Get your business registered on major reviews platforms such as Yelp, Pissed consumer complaints and many more.
Engage with your audience
To power up your online reputation in 2020, it is important to build a valuable relationship with your audience and maintain a positive image. Moreover, whether you like it or not, consumers will always have something to say about your services or products. Leaving feedbacks- either positive or negative. All these will have a significant impact on your brand. Hence it is important to take charge of it, respond positively and engage with your target audience.
Here is what to do:
Post engaging relevant content on your websites, blog and social platforms
Stay active on your social media channels and interact with your audience.
Connect with prospects on major platforms, comments and post relevant content to engage with the audience.
Acknowledge any mentions and respond to comments positively
Include customer testimonials on your website to turn visitors to consumers
React positively to any negative reviews or comments before they spread like wildfire.
Make use of alert service to monitor your brand and tackle any comments or mention that can pose threats to your internet reputation
Clean up your online presence
Are you already having negative reviews or contents online? You are not alone. Businesses cannot always please consumers and you can as well repair your online reputation.
Here is what to do:
As much as deleting negative comments can be difficult, you can shelve it down to the bottom of the search page and bring the positive ones up.
Share positive reviews and testimonials on your website and social media channels.
Keep track of your brand online
After your online presence has been cleaned up and everything has been put in place, another vital thing to bear in mind is to keep up with any buzz or mention of your brand online.
Here is what to do:
Monitor any reviews or mentions or comments whenever anyone post online
Have a Google alerts to monitor what is being said about your brand.
Invest in the necessary tool such as reputation management software to help keep a tab of your brand online.
Invest in online reputation management
Developing a brand guideline, managing reviews, staying active online while carrying out your core daily activities. Does this sound like a challenging task? Hire a reputation management firm that has the knowledge, tools, and technologies to ensure your brand reputation shine bright online. Save yourself the stress, energy, time, and also the risk of losing potential customers to competitors. Investing in Online Reputation Management is all worth it!