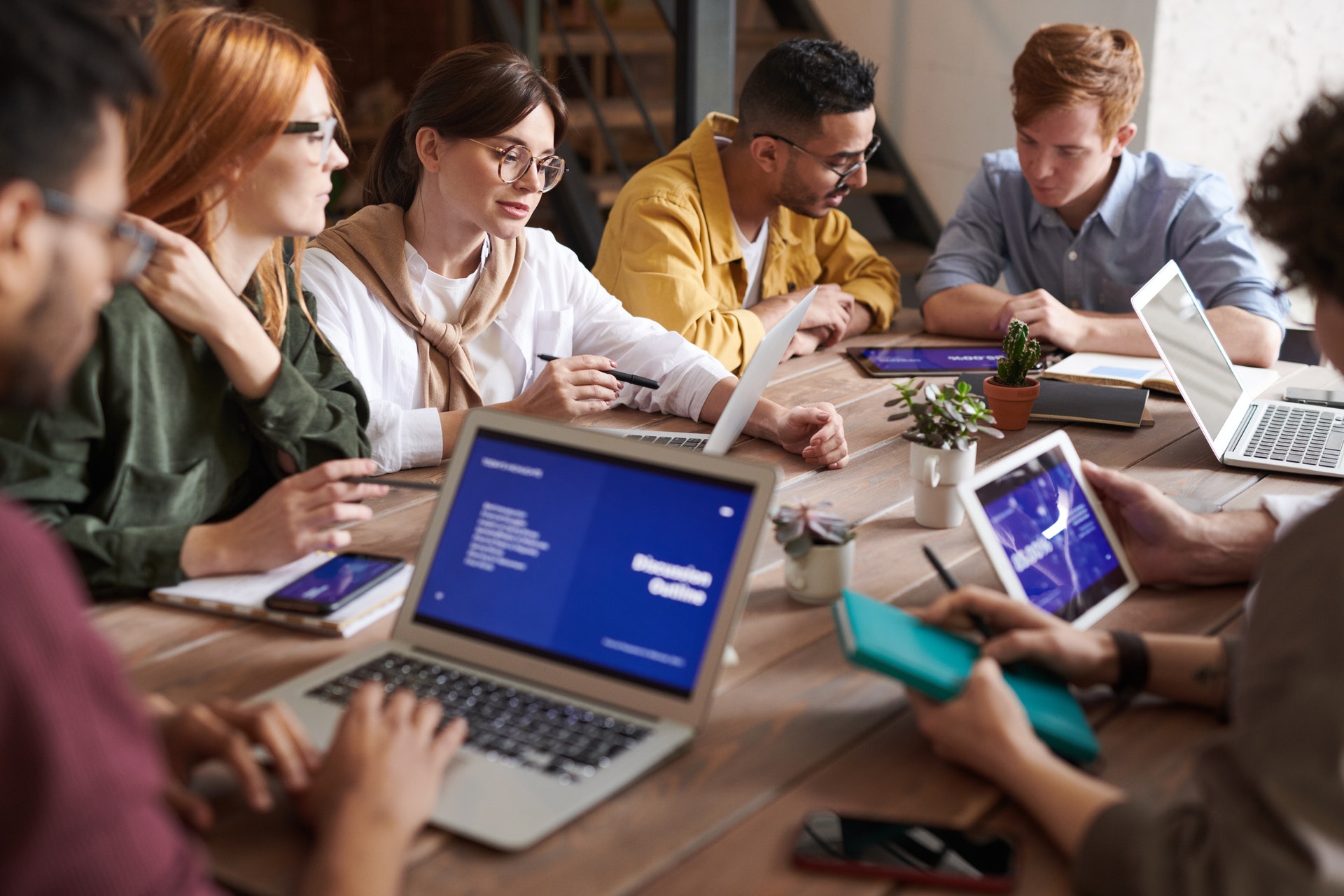 I need not ask, you sure know the movers and shakers of your industry. They find their voice, know their worth, project it positively and have built their way to success. Either you are one of them or you are still on the way to being one, you can as well agree with me that personal branding is one of the key gateways to a successful business.
Well, I am not a business person. This cut across any field or career path you have chosen and even searching for a job. The main point is to know who you are and let the world know! And No! You are not only promoting yourself, this is just one of the things it takes to safeguard your online reputation and be successful in what you are doing.
What does personal branding mean?
What does my audience think of me?
What does your social media say about you?
What comes to their mind when my brand is being mentioned?
What are your brand's values?
What is the brand's uniqueness and what set it apart from the competitors?
Now, these questions are meant to give you some understanding of the meaning of personal branding.
Personal branding is what project your brand and its worth into the audience or customers' minds. It leaves a lasting impression on your customer and sets you apart from others in the same field or niche as you. Your skills, experience, core values, personality and all are involved and are used to build an online reputation and building your career or brand.
Notable brands are more often than not preferred by consumers than any other brand. It might not even be the best quality but the brand itself speak volumes- Name sells!
Here are some examples:
Think coke- think cool drink!
Think of Walmart- think low prices!
Think Apple- think electronics!
Not only for companies, even as individuals, freelancers, authors, travelers, consultants. Personal branding is the key to success. Great examples are Oprah Winfrey, Lewis Howes and the host of others.
How to create a personal branding?
Personal branding is no doubt challenging and it is an ongoing tasks. Here are a few tips that will help in your personal branding journey.
Discover and define your brand
This is one of the things most people struggle with. Defining yourself means identifying your uniqueness, values, core beliefs, and goals.
What are the things that make you stand out?
What are your strengths and weaknesses?
What are the problems you know your skills, education, and experience can solve?
Who are your audience?
What value and benefit can you add to them?
Still confused? Think of the good things people have said about you.
Still more confused? Take time to reminiscence on your accomplishments, experiences and how it has helped build or change other's lives.
Build a tangible relationship with your audience
Either you are looking to grow your business or you are in search of a job, it is important to develop your online presence for your advantage. How can this be done?
• Have and develop a good profile on social platforms and websites.
• Deliver valuable contents that will benefit your audience
• Ensure your brand tell your audience about your story
• Use videos, podcasts, case studies and any other means to deliver content and engage with the audience.
• Be a source of inspiration to others by sharing your stories, secrets, challenges, and wins.
Deliver good value and get others to do the same
Never underestimate the power of word of mouth. Others who find your product or work valuable will also recommend you to others. This will not only boost a positive online reputation but also increase sales. The world puts more trust in consumers like them than any other marketing strategy. Let others tell others about you.
Consistency is a great virtue
Ensure you are present across all social media platforms. Engage with your audience and build tangible relationships with them consistently. Building an online reputation is a continuous ongoing process that requires consistency. Inconsistent people can soon be forgotten both online or offline over time and this can cost you a great. Stay within your lane( niche) and be consistent while at it.
Leave a lasting impression both online and offline
If you are portraying yourself to be friendly and care about your audience, you must maintain the same profile offline too. Go out of your comfort zone to form and build relationships. Be courteous, friendly and warm when you meet people. Network with people of like mind and build long-lasting relationships. The world doesn't revolve around you alone but also others.
Moreover, always leave a good lasting impression both online and offline. You might be talking to your new PHP developer or business partner. Who knows?
You are the best version of yourself. Be genuine
Living someone else's or a double life is quite confusing and stressful. That is why it is important to first identify your worth and value and see how you can benefit others.
Don't get it all wrong, there is nothing bad in getting ideas from mentors or influencers. In fact, it is part of developing a successful personal brand. However, you have to be unique, authentic, original, and be set apart from the crowd. This is what personal branding is all about.
How can you Manage Your Online Reputation in 2019 ?
Importance of personal branding
The money, nights of brainstorming on ideas, with a lot of devotion, developing and maintain good personal branding sure comes with a lot of effort, but it is all worth it. What do you stand to gain through personal branding?
Personal branding develops trust
People will only buy from brands they trust and businesses will mostly thrive on good online reputation and effective relationship. Personal branding positions you as trustworthy, authentic, someone of great value and a good leader in your field.
Market yourself and your brand
Building your online presence position you to be seen by people who otherwise might not know about you and your brand. Moreover, when your content gets shared on the social platform, this will increase your followers and consumers.
Personal branding increase recognition
The more you portray your worth, the more recognized you will become. Your content will get shared on social media and organizations will get to know you and what you represent. TV shows, magazines, and the host of others are on the lookout for professionals who can share their worth and add value to their audience.
More opportunities
Present your value to the outside world and more doors will be opened for you. As a freelancer or business icon, personal branding will accord your recognition by people or organizations that need you. Partnership, new rewarding job, sharing of great business ideas, and many more.
Final thoughts
Knowing you are unique, identifying for underlying values and portraying it to the world is one thing that will keep you afloat of the noise. If you offer good prices, someone else prices will always beat yours, if you sell a good quality product, other companies in your niche do the same. However, personal branding is only you and no one else can ever be you!