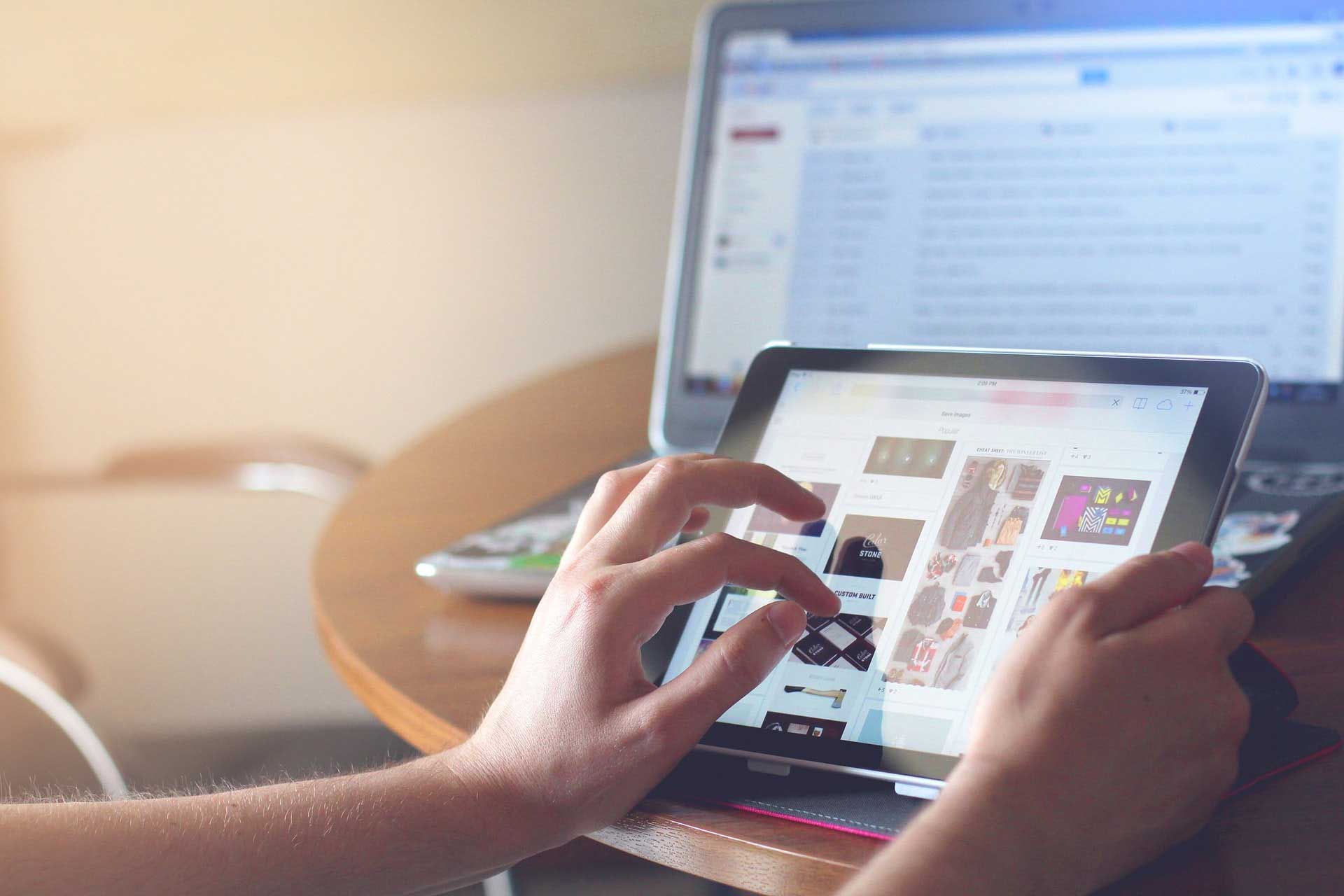 Almost half of the internet users incline toward the digital purchase. More and more consumers are purchasing online. E-commerce business is growing at a very rapid pace. Even, statistic predicts — By the year 2021, online revenue yield by e-commerce will be double since 2015.
Now think, in which e-commerce adventure you are? Perhaps, you set up a small shop to sell latest running shoes, or your drop shipping business has created a solid customer base and you are short of employees to effectively manage your orders.
Despite your situation, everyone gets to that stage where evaluation of e-commerce marketing is necessary. Seems like, you have to think – How you step back and analyzed current marketing tactics? Are you following the right strategies, or you have to implement other marketing campaigns to bring in more devoted customers?
Now, many of you want to get deep into e-commerce marketing!
E-commerce marketing is a tricky subject, therefore it's challenging to find tips in one place. Fortunately, we get the elephant out of the room!
Below, we have introduced – a guide on the path to marketing success and a list of methods to stick on your wall. As well, check off whether you complete in each e-commerce marketing trends.
Keep reading below to learn more!
Content Marketing – To Enhance Your Customer Engagement
Everything starts with a pre-production process. Similarly, an e-commerce business entails a content marketing strategy. Create a list of all the techniques, you have in mind to target your potential customers, whether it be blog posts, videos or newsletters.
Here are some of the statistics:
Approximately, 200 million customers installed the ad blocker. It indicates – customers don't want to be spammed by ads. Content gets around this.
Leaders of content marketing are able to generate 7.8 times more site traffic than non-leaders. These aren`t the marketing effort that leads to more traffic. Content does it.
Content marketing usually costs 62% less than outbound marketing and generates three times more leads than the latter one. It's affordable and effective; what else you demand?
Key Takeaway: Engaging content helps in increasing traffic to your eCommerce site. Post blogs, podcasts, or video series to establish yourself as an authority in your niche. Most importantly, check weekly or monthly to evaluate – how the content creation and distribution process is going.
Email Marketing – To Influence Customers Decision
You can say it 'old school', but it does work!
Email marketing is considered as the foundation of e-commerce marketing strategies because it can easily influence your potential customers and convince them to buy more. All you need is a powerful script.
Customers are more likely to open emails, even if it includes simple advertisements. Use a powerful email marketing campaign to approach your potential customers, share helpful information and sell your products.
Key Takeaway: You can take help of some email marketing software for your specific needs.
Social Media – Platforms to Interact With New Customers
Social media has swiftly become a more ubiquitous platform in the e-commerce industry. Since it's hard to figure out which platforms work best in a particular marketplace. An impeccable solution is to diversify it, ultimately omit platforms that don't work well.
Similar to the stock market, you spread out the risk in social media and evaluate options that are yielding maximum revenue. Create various social media accounts, including Facebook, Twitter, Pinterest and Google Plus pages.
Take social media analytics tools in place to choose the best platform. Use social channels to share content. Even if, one work better than another, enhance your presence on other social media platform to reach new customers.
Key Takeaway: Create social media profiles with appropriate content and connect with consumers to increase your online presence. For more information; check our topic why to focus on your social media accounts.
Feedback/Social Proof – Evidence to Increase Conversions with Customers
Social proofs are a great e-commerce marketing trend that enhances customer persuasion and influences them. The advantages are not limited to customers proofing, it is also an advertising strategy to reach new customers.
has some other benefits for you. Learn more here!
By introducing a social proof concept, you can easily increase conversions on a sales page. Customers are more likely to trust and purchase from brands that incorporate reviews and feedbacks on social sites.
Some of the cool stats about social proof Gregory Ciotti introduced in his KiSSmetric post:
Almost 70% of Americans consider product reviews before making a purchase.
Over 63% of consumers prefer to purchase from a business that has product ratings and reviews.
Key Takeaway: A social proof concept is an important marketing trend in 2017. Encourage your consumers for reviews, and provide reasons (like loyalty or rewards points, discounts, or free shipping) to write feedback also.
On-Site Personalization – A Technique to Influence Customers
Personalization is another effective method of achieving the ladder of success in e-commerce marketing otherwise, nobody is willing to invest in faceless companies. The strategy is to brand yourself, including one or two people as the face of your business.
Graciously approach your target customers, including their names in emails, share videos and images of your employees, and show features of your products and services, offer them trials. Such personalization influences your customers and eventually convert them into paying customers.
On-site personalization is the bedrock of 2017`s email marketing. This is an ideal method of personalizing website experience to each individual user via customer information.
73% of consumers opt for brands that use personal information to make their shopping experiences more relevant.
45% of online purchase prefer to buy on a site that provides personalized recommendations.
80% of customers appreciate when vendors` emails incorporate acclaimed products based on their previous purchases.
Key Takeaway: Implement on-site personalization in your website and emails.
Original Content – Enhance Your Online Presence to Find New Customer
Original content is another effective method of building a strong connection with your customer. By incorporating content marketing strategy, you have the opportunity to choose between original or unoriginal content.
A lot of e-commerce marketing companies include plagiarized content in their SEO strategies to devote time to other business tasks. However, the impact is not the same as original content. What if your original company podcast every week? Learn more benefits of publishing new, fresh, and authoritative content.
Original content, including blog posts, videos, audio segments, and eBooks help in building your e-commerce site as a source of information for people intended to learn about business.
Omni-Channel Selling – To Increase Business Revenue
Selling your products on multiple marketplace or channels are known as Omni-channels. This includes your e-commerce website and other websites – Amazon, eBay, Etsy, Jet, etc.
Simply introducing products in a new place may not seem like an ideal option but undoubtedly it`ll affect your sales.
Robert Allen of Smart Insights states that multi-channel shoppers spend over 3 times more than single-channel shoppers
Key Takeaway: Place your products on multiple marketplaces. A resource like ChannelApe is an ideal option to manage your inventory across these channels.
Also, read – 10 Online Reputation Management Tips
A/B Test – To Enhance Customer Experience
To test out their checkout process on a consistent basis, primarily to improved sales, essentially put in place an expert to comprehend what types of buttons and words convince people to buy.
Eliminating A/B testing in e-commerce marketing plan is simply sailing blind. The negative influence on customers can impact your business revenue. In the entire checkout process, you will find where people abandon their carts or tough to pay you.
Key Takeaway: Use resources like SimCity to comprehend what types of buttons and words convince people to buy.
Mobile-Friendly Interface – A Technique to Increase Traffic
Mobile web design may not seem like a part of your marketing effort, but it really is if you think about it. Many research included that as much as 50% or more of the traffic you receive is from a mobile device.
Nowadays, customers demand mobile responsiveness to insight effortlessly for smart devices. Consumers hate to access a different mobile site to see a mobile-friendly interface.
Via ComScore
As per PewInternet.org, almost two-thirds of the U.S. population turn to their smart devices to conduct online searches.
The loading speed should be fast – 40% of people neglect websites that takes more than 3 seconds to load. That's nearly half your traffic!
74% of visitors prefer mobile-friendly websites and about 67% purchase from them.
Building a mobile-friendly website isn't just a good to-do. It's an essential part of marketing strategy.
Key Takeaway: By using mobile-friendly test tools, find out whether your website is mobile-friendly. Also, make a PageSpeed Insights test of your website. Implement a responsive interface or hiring a developer to work with you, if your website isn't mobile-friendly or is slow to load.
Remarketing – To Urge Your Potential Customers
Remarketing is a big e-commerce marketing trend of 2017. In other words, remarketing is a "touch point" tactic that enables you to display your product and services, multiple times to customers when they move across the internet.
Let`s get deeper into it.
You find a nightdress on a website after clicking an ad. Later on, you refused to buy that product due to any reason.
After a few days, you will find ads for the same product on your social channels. Further, on Google. If the marketer is savvy, you will find it on your favorite website or blog.
The continuous replication of same pop-up is a touch point. That`s remarketing
The science says, "It takes an average of 7 touch points before a consumer purchase any product. Remarketing is an easy method of acquiring those extra touch points.
Key Takeaway: Get your products in front of your customers multiple times through remarketing.
Conclusion
2017 is an exciting year for e-commerce. With some other latest technologies, including virtual reality and Facebook live video, you can put in place for e-commerce stores to get ahead of the game.
After reading the above trends, which you predict is best for the coming year? Let us know in the comments below!