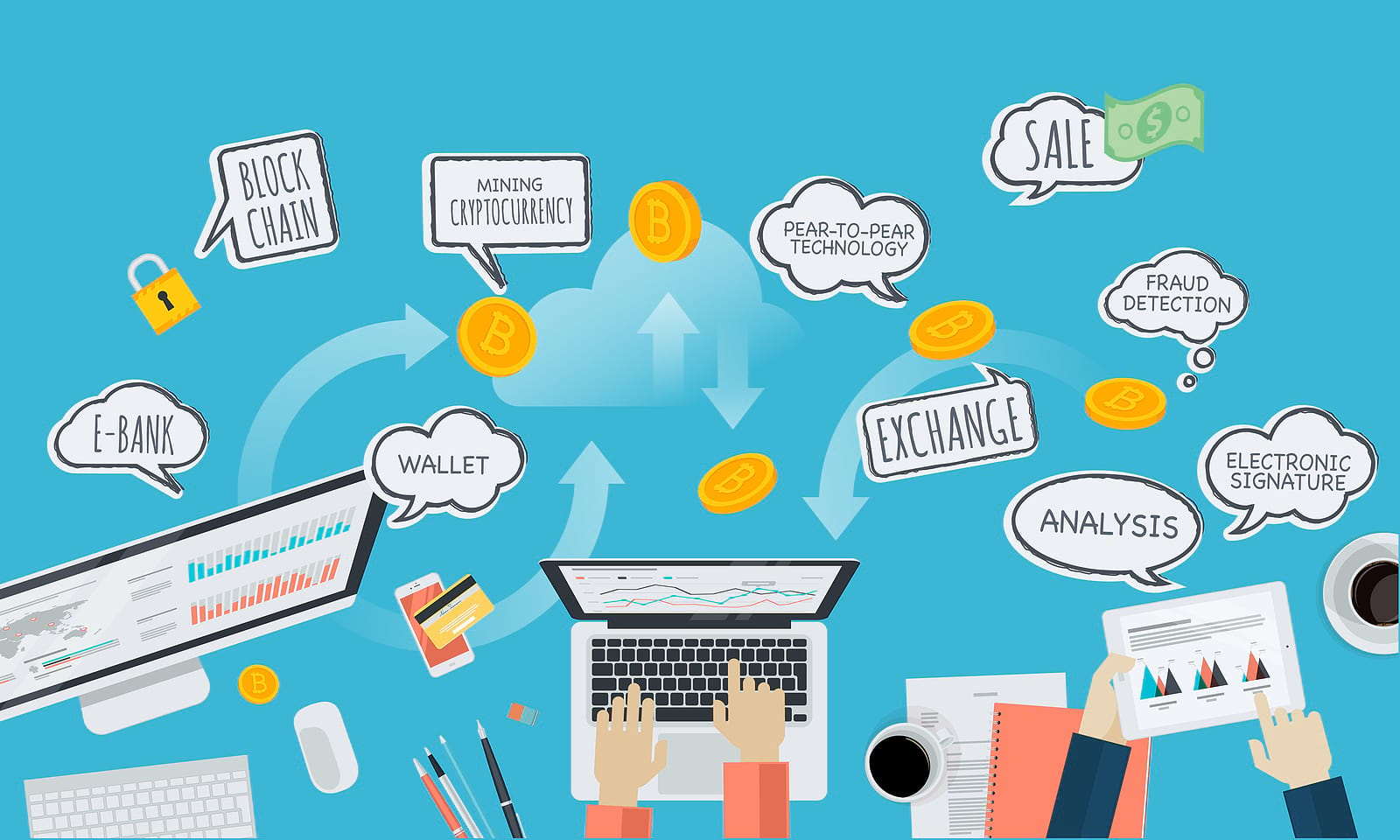 You must have heard about digital marketing and how important it is to business owners and entrepreneurs. Digital marketing is essential to the development of a business and revenue generation. Digital marketing promotes businesses across all digital platforms. Not only does it promote a business or brand, but it also brings more customers and increased profits.
Blockchain on the other hand is a relatively new and popular concept in the finance world. The advancement of new technology has brought about new things and one of them is blockchain and digital currency. Blockchain is the use of digital currency to process the exchange of goods and services. This article will discuss the relevance of blockchain in digital marketing.
Why Digital Marketing?
Businesses nowadays cannot do without the internet. This is because everything is now digitized and many people spend lots of time on the internet. This is why businesses take advantage of the digital era to promote their business. Businesses can use the internet to build a digital presence, interact with their customers, and reach a wider audience. Consumers can just go to the internet to search for a product they need and choose a suitable one. They don't need to go from one shop to the other to browse through lots of products before selecting one. While digital marketing has been beneficial to humanity, it also has its disadvantages. One of them is the possible risk of insecurity. Digital marketing has paved the way for cyber-criminals to hack customers' data for nefarious purposes. There have also been data breaches by unscrupulous individuals or big tech firms. These incidents became too much that the government and consumer protection organizations had to intervene to protect consumers. This brought about the creation of a secure digital world by using secured systems.
Why Blockchain?
As stated above, the ease at which data breach occurs in digital marketing is alarming. This prompted the government to find ways to protect the consumers. One way of protecting consumers is the use of blockchain in digital marketing. It is a secure way of doing business, which the digital and business worlds need. However, the question is, what is the correlation between blockchain and digital marketing?
Introduction to Blockchain
Blockchains can simply be defined as data-structured systems that store information and transactions in blocks. Each block has a set of storage spaces that have been allocated and cannot be changed. Once the storage is full, the block will close and link itself to another block in front of it. Thus, a chain of blocks is formed and this is why it is called a blockchain.
A blockchain is different from a database because of the different structures of its data. Blockchains store structure data into bits that are then linked together. While a database saves information in the form of a table. Also, blockchains fill new data into new blocks and chain them to the preceding blocks to form strings of blocks.
Why is Blockchain Important in Digital Marketing?
Blockchain is a decentralized digital process in the finance sector. This feature allows users to come together and retain autonomy over the system. It is different from other centralized digital processes that require one person to control them. Many sectors have started implementing blockchain into their systems.
Furthermore, a block saves information and cannot be altered or changed after saving the information. Due to this, hackers find it difficult to alter any data inside a block. This is why digital marketers decided to start using blockchain to improve their clients' experiences. Once they started implementing blockchain into their marketing practices, their business operations improved. Digital marketers that used blockchain generated precise leads and improved their services.
Advantages of using blockchain in digital marketing
It is safe and provides a transparent way of conducting business.

Improved customer services leading to improved customer experiences.

Customers can get access to important information. This information includes: where a product is manufactured, the quality of the product, the experience level of the manufacturers, the quality of raw materials used, and so on.

Blockchain allows customers to assess how authentic service or product is.

Helps to create brand awareness and reach a wider audience.

Helps to build trust between a business and its customers.

Improves and increases the interactions between a business and its customers. It also helps to retain existing customer relationships.

It leaves no room for cyber crimes or data breaches, hence, it is secure.
The Implementation of Blockchain in Digital Marketing
BaaS (Blockchain as a service): Many tech firms have implemented the use of BaaS into their operations. This process involves a third party who provides services for installing and maintaining blockchains for businesses. BaaS is provided and controlled by service providers that offer cloud services to clients. Since the successful emergence of Bitcoin, BaaS has continued to enjoy steady patronage in the market. BaaS resolves difficult problems straightforwardly and cost-effectively. SMEs can implement BaaS to save money and time because BaaS is an automated blockchain development service. Companies that provide hosting services have also started to offer BaaS services to their clients. So if you are interested in BaaS, contact your hosting firm to see if you can get this service.
Building Apps with Blockchain
Tech-savvy individuals can use blockchain platforms to build blockchain apps. Blockchain platforms are already in-built with the frameworks and data models needed for building apps. Additionally, you can also build and host these apps on blockchains. But you first need to pick the best platform that suits your app requirements.
Conclusion
A digital marketing platform that implements blockchain is different from a platform that doesn't implement blockchain. Prospective digital marketers should know that digital marketing is a process that evolves constantly. So they need to keep up with the trend to stay ahead of their competitors. Using blockchain in their digital marketing plan is a way of keeping up with the latest trend.
Finally, don't wait to use blockchain, otherwise, you'll be left behind, and your company will be affected.